We provide our clients with an experienced team of real estate, marketing and financial professionals that are committed to providing you with superior service, marketing expertise and the highest ethical standards in the industry to manage your complete real estate portfolio. We are experts at what we do and are the clear choice for selling your property. Let us sit down with you and show you why our competition doesn't even come close.
Curious to know more about Tomlinson Sotheby's International Realty and the services we provide? Click here to view our basic marketing presentation or contact us today for a custom presentation tailored to you and your needs.
Marketing & Networking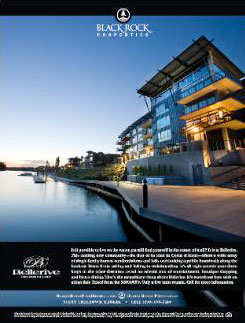 At Black Rock Properties, we understand what it takes to sell a property in Coeur d'Alene and the surrounding area. Buyers of homes priced above $500,000 come from outside of Coeur d'Alene and we have the numbers to prove it. Of the nearly half billion dollars in sales we have had since 2000, 89% of our buyers have come from out of state. Only when the price drops below $500,000 does that number begin to increase. So now you just have to ask yourself why the other companies only market their "luxury" properties in local publications and don't spend much in terms of actual marketing dollars.
Our strategy is different. We combine local marketing for brand recognition with an extensive national marketing campaign in various target markets where we know our buyers are coming from. Coupled with extensive referral networking with our past and current clients, you can rest assured your listing will be in front of qualified buyers throughout the country.
Every listing we take includes an extensive marketing package. Professional photography, narrated videos (not photo slideshows), multi-page brochures and multiple advertising placements are just some of the materials we produce for EVERY fine home listing.
Technology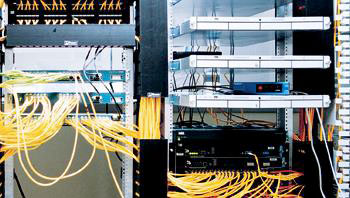 Each day, technology becomes more important to the real estate professional and Black Rock Properties is a leader in technology in Kootenai County. Over the past 10 years, we have built an extensive network that is unrivaled. Our agents receive live updates on their cell phones or laptops regarding leads and inquiries no matter where they are in the world via our secure network. Using our one-of-a-kind website, buyers, too, have access to a wealth of information in an incredibly easy to use interface that sets us apart from the rest.
Client tracking is equally important in the real estate industry. Using our custom Client Data Management system, our agents have access to over 8,000 qualified buyers from around the world and are able to track every move. Over 55% of our contacts have a net worth of over $10 million making our database an incredibly valuable tool. Agents can modify data in real time using their cell phones or laptops making sure we always know what is going on with our clients and listings.

Communication/Accountability
As a seller, how often do you hear from your real estate agent? The chances are not often. That won't happen at Black Rock Properties. Part of our listing process is designed around the communication you will receive from your Sales Professional. You tell us when and how often you want your Sales Professional to contact you. If they don't make it a point to contact their sellers, they are held accountable.

We Sell a Lifestyle – Black Rock Properties