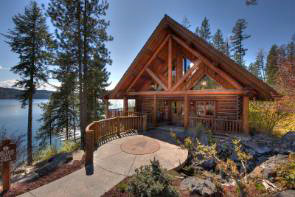 For over 20 years, Black Rock Properties has been the leader in the luxury real estate market in Coeur d'Alene, Idaho. With over $500,000,000 in closed transactions since our inception with never any more than six licensed agents.
On August 25, 2010, Black Rock Properties, LLC announced it had joined the Tomlinson Sotheby's International Realty® network, representing distinctive properties throughout the greater North Idaho, Coeur d'Alene, Sandpoint and beyond. We specialize in luxury properties on the water or on the golf course, but there are hidden gems throughout our spectacular area we are excited to share with you as well.
As Tomlinson Sotheby's International Realty, we draw upon our extensive experience in market intelligence, preferred relationships and superior customer service to deliver on our clients' goals. Today, we bring our local expertise to a global marketplace, providing our agents and clients with every possible advantage available in the industry.
The Black Rock Properties Group is a uniquely qualified team of experts honored by more dozens of regional & national awards for sales and marketing excellence. Our group offers the region a fully integrated real estate solution comprised of market research, product development, marketing and sales.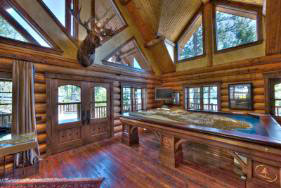 If you're interested in learning more, contact us, and we will meet you at one of our offices, or come to you! We look forward to showing you all the exciting new marketing tools and spectacular homes available to you through the Black Rock Properties Group and Tomlinson Sotheby's International Realty.