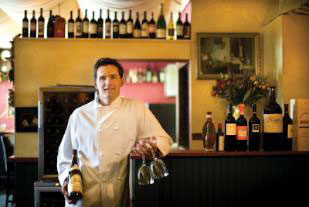 For a small, western town, Coeur d'Alene has a surprising number of sophisticated and entertaining dining venues. You'll find anything that suits your tastebuds in Coeur d'Alene. World-class cuisine of Italy, Mexico, Japan, China, and Greece flourish within the city, along with Western-flavor dining available at area microbrew pubs and steak houses.
On the water you can find the  Black Rock Marina which is home to Shooters Bar & Grill. The restaurant offers a spectacular setting on the water for dining inside or outside and has a menu that aims to please all palettes, starting with the mile high nachos, 1/2 pound handmade burgers, and the oh so big Black Rock Pie. Shooters is open for lunch, dinner or cocktails, and is open spring through fall serve its guests.
For a more formal setting, members of  The Club at Black Rock can journey to the Clubhouse where Executive Chef, Jim Barret, will prepare an array of the World's most exquisite tastes or some of your favorite comfort foods from your childhood.
In the mood for waterfront dining closer to town? Boat to Tony's Supper Club for authentic Italian meals such as hand-pulled mozzarella and pasta. If you are in the mood for a steak, try the Ribeye as it is sure the be the favorite steak in Coeur d'Alene. Or, stop by the Cedar's Floating Restaurant at the mouth of the Spokane River for all your seafood delights and to take in the stunning vistas from the outdoor deck overlooking the beautiful lake.
Sushi lovers have Syringa or Raw Dead Fish to please their pallet. Both restaurants feature hand-made rolls and fresh fish flown in daily.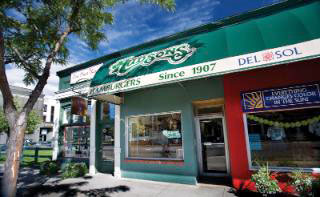 For the ultimate dining experience in the city, stop by Beverly's at the Coeur d'Alene Resort to experience a five-star culinary experience. Or, if you are in a hurry, make sure to stop by Hudson's Hamburgers on Sherman Avenue for the best burger this side of the Mississippi.
The Sandpoint Area also has a wonderful variety of  restaurants to choose from as well as entertainment. On the water you will find  Trinity at City Beach, where the views of the Lake and the mountains are stunning and 41 South with a Rustic Lodge feel, Bottle Bay Resort, Beyond Hope, Sweet Lou's and The floating restaurant, and Dish, offer a unique dining experience accessible by boat or by car.  Delicious fresh Sushi, Thai, Italian, Mexican you name it you will find it.    Dining in Sandpoint.